Material is of fire-resistant PVC and red copper
2. Current rating is up to 125A
3. Rated voltage is up to 415V
4. Applicable ambient temperature -25~+50
5. Standard length 1m, other length tol be made upon request.
6. Good conductivity, low contact resistance, safe and reliable.
The Present of Busbar changed the outdated connection ways of Miniature circuit breaker(MCB) to a
new connection way with the characteristics of wider contact area ,
low power consumption and temperature-rise.
Our company products almost all kinds of busbars for MCB,which have good versatility and practility.
It has advantages of security and convenience to install and widely used in construction electrical devices,
such as low-voltage power box ,distribution box,illuminatde box and so on.

Combinated busbar:
The patented combinated busbar get rid of the disadvantage of the old style busbar and has the following virtue.
1.It can be combinated to install directly by ednd user according to any type and quantity of MCBs,thus can avoid the "cut-the busbar" inconvenience when the old style busbar used.

2.It can form the mixed busbar to match different type of MCBs with its different unit directly by end user,
whereas it can only specially-made
by the manufactory with different mould thus can solve the connection difficulties when the old busbar used.

3.It has the feature of good clima stability and can be used in the humid or frozen circumstance,
due to its sealed structure,while the old stype busbar can not be used because of its unstable
creepy distance and with stand voltage in such circumstance.

4.The temperature-resistant of its insulator can reach 120 C ,
and the withstand voltage of it can reach 5000V,which is much better than the old one.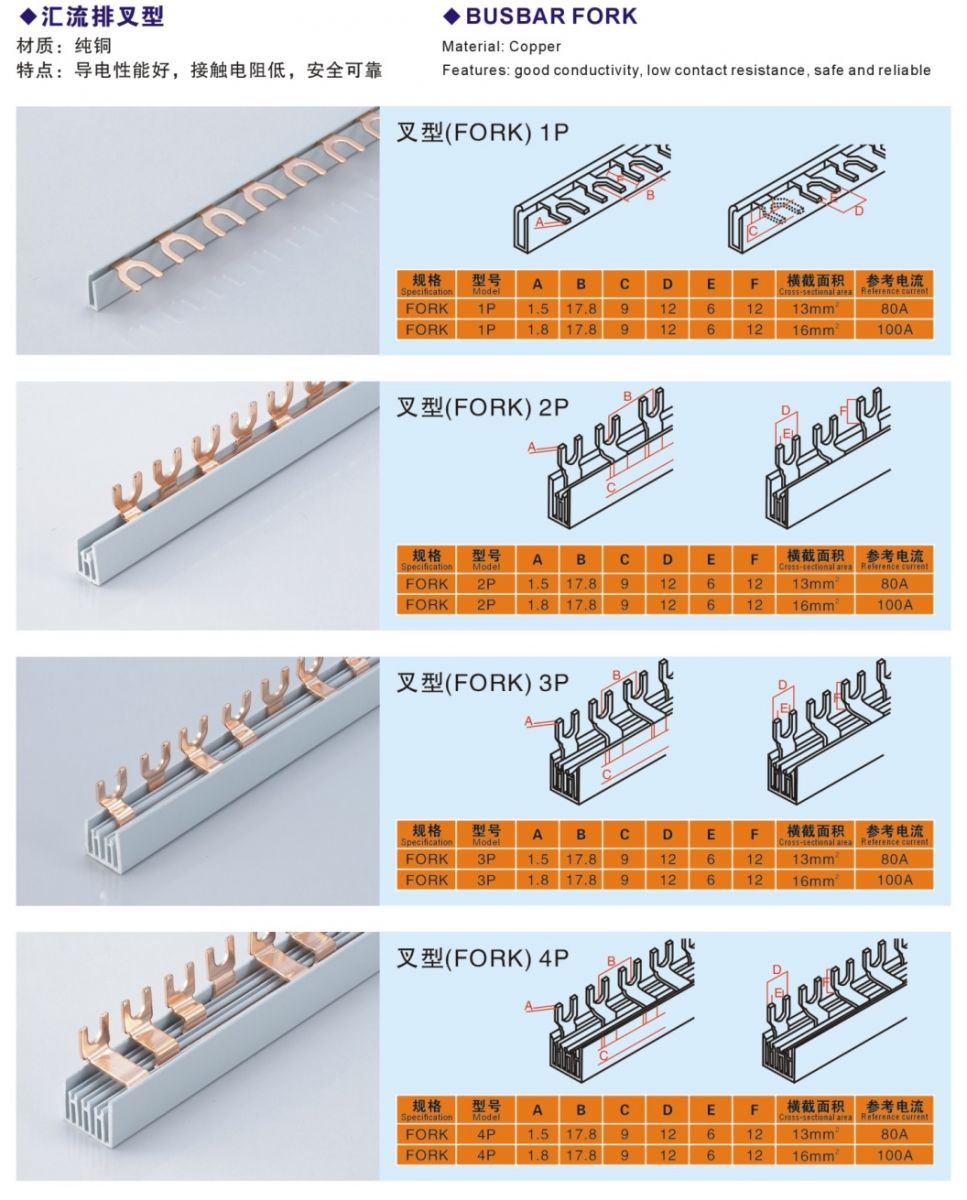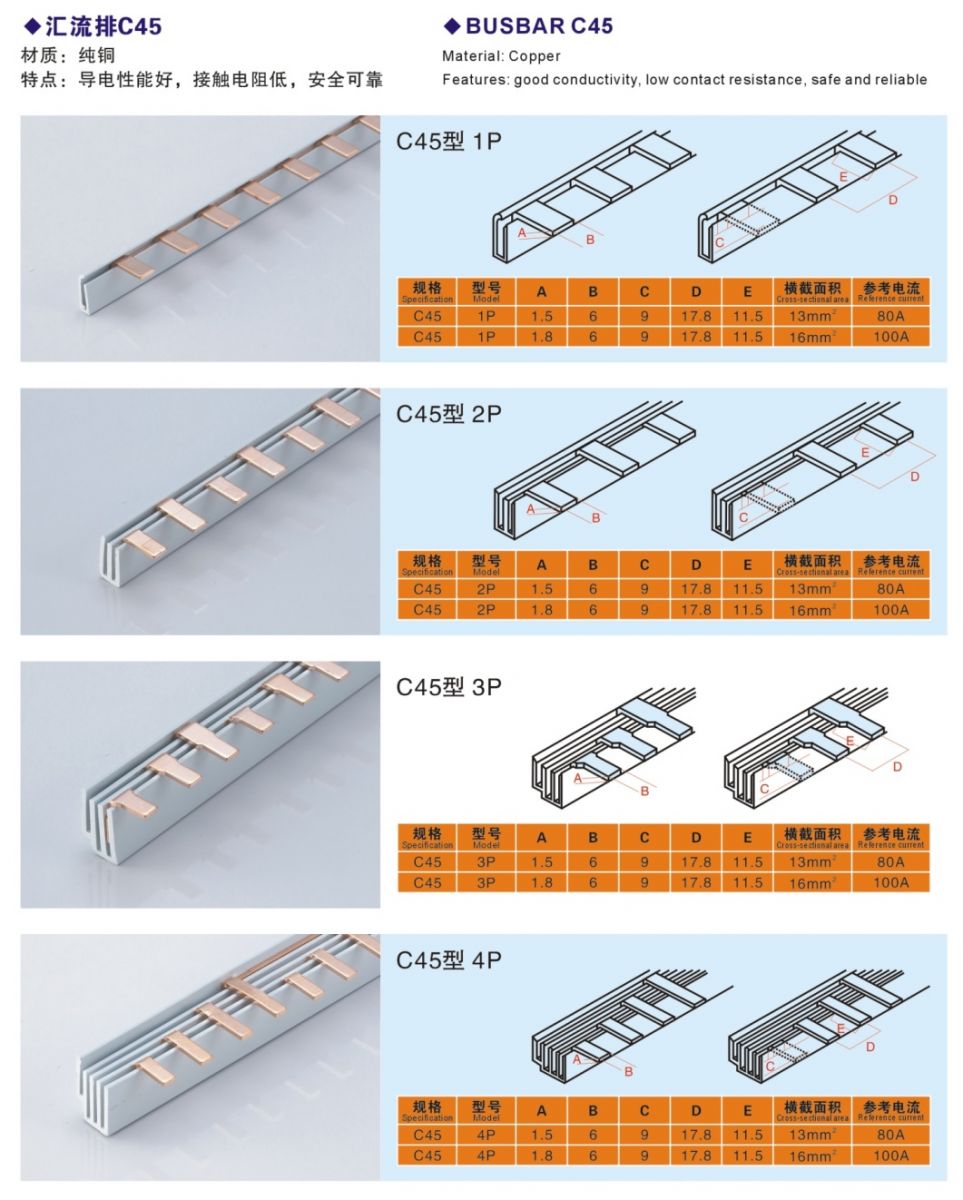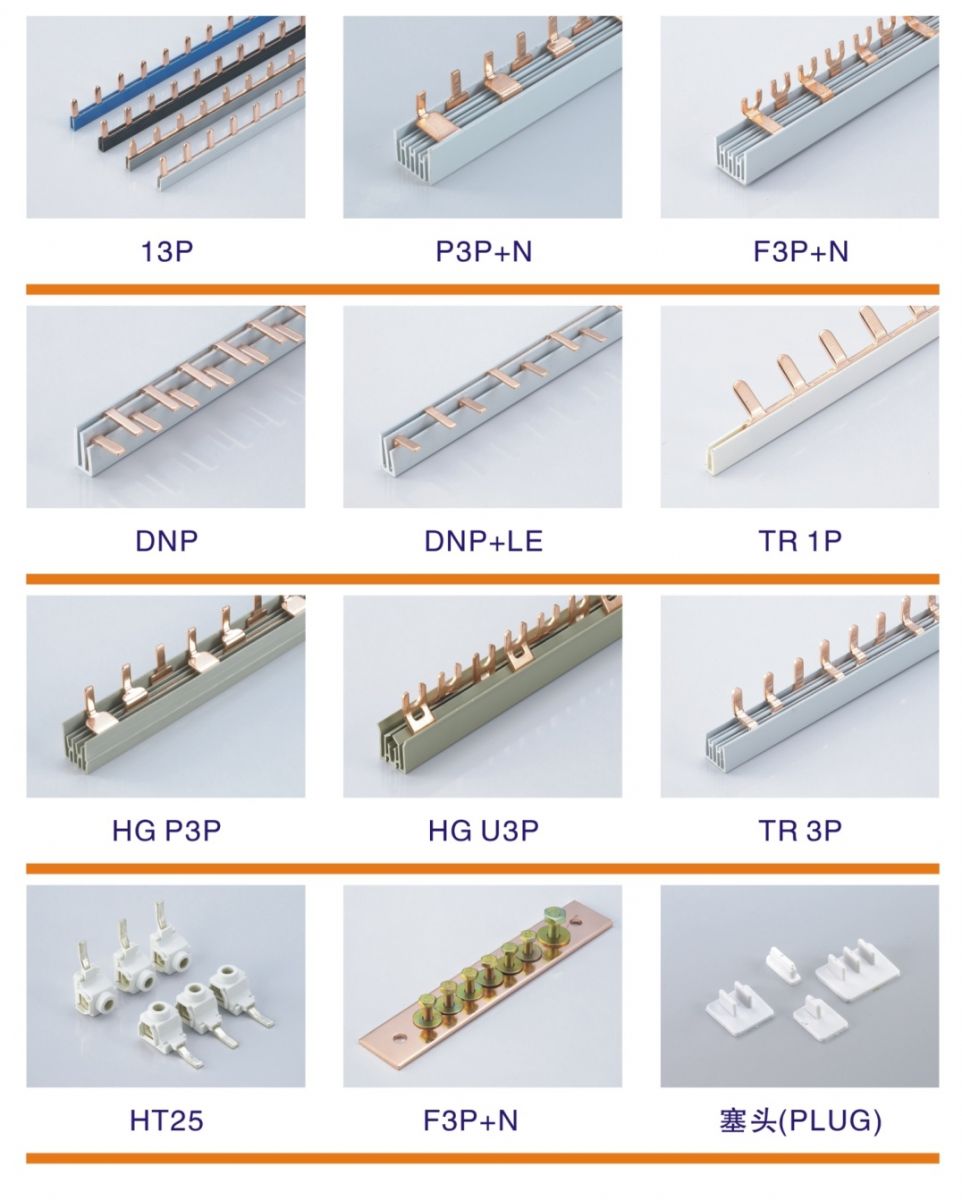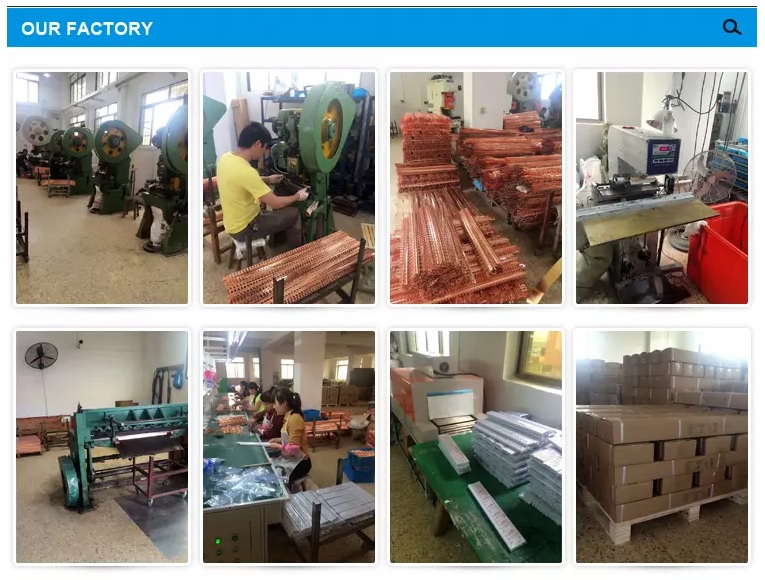 Easily add us for best service and price: